If you think of an Island on the Northern-most part of the Baltic Sea, you probably would not associate it with beach parties or flirts behind the dunes. But still, the beauty of the Northern nature and quiessence and solitude on a remote Island that has no airport and no budget hotels could be the perfect place for a romance, one would think. But on SuperShe Island everything is prepared such as to prevent any romance right from the beginning.
This resort on a Finnish island is promoted as being exclusively for female guests, so carriers of the evil Y-chromosome are banned from going there ashore (sic!). Seattle woman Kristina Roth, the founder of SuperShe, plans the opening of this island resort exclusively for females later this month.
I am asking myself if the fear of woman in front of men is really as unbearable, so that they can find relaxation and happiness only in a protected environment. My experience with woman, being it my wife or girl friends or comrades, tells a rather different story: That real happiness is far greater in a well mixed, respectful and exuberant environment. When woman told me occasionally about an attempt to spend a holiday on their own, in femal only environments, it sounded pretty dim and sad, more like a failed therapeutic attempt.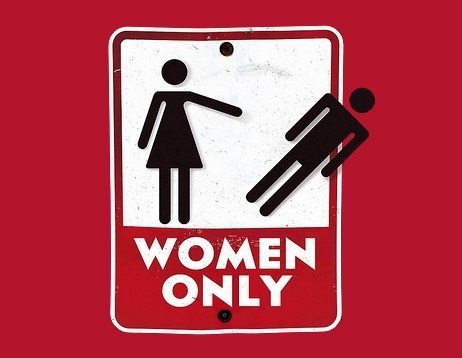 In the case of the strict "No Men Policy" at SuperShe-Island my suspicion is that the ladies there would not mind so much having a few single men  joining them on their wellness camp. What they really fear would be to have a few happy and jolly couples among them. Being faced with the picture of another woman in intimate togetherness with a man would really destroy this absurd idea of a female-only society.
I already wrote a few years ago about the poor results of schools which follow a girls-only entrance policy. Despite tremendous financial support for a few of such "elite" girls schools in Germany, the results in terms of really successful alumni is disappointing. And I am sure the effects onto mental health, wellness etc at SuperShe island will be equally disappointing.
.
.
.
.
.
.
.
.
.
.
.